Unarguably, Ludo is one of India's most popular board games, which is now available online. With the rise of popular online gaming platforms like Ludo Empire, this traditional game has become even more competitive.
The competition is so intense that people are trying to figure out how to win the Ludo game every time. This is even more prominent in the case of Ludo Empire, an online game where you can play Ludo and win cash.
Because they can now earn real money by winning at Ludo, people are taking their online Ludo game skills seriously.
So, here are a few tips on how to win every online Ludo game and earn money.
1. Carefully read the online Ludo game's rules
Before you start playing the online Ludo game for free, you must know how to play it properly. Many people need to learn all the rules of the board game. To become truly efficient, you must go through all the rules, regulations, and guidelines. This way, you can enjoy a good online Ludo gameplay experience.
Knowing such rules can also give you a strategic advantage over your opponent.
2. Leave one token at the base till the very end
Another online Ludo game strategy that people often use to play Ludo and win cash is leaving one of their tokens at their base. They do so to eliminate the opponent's outcome when they try to pass through their team base.
Such a strategy will buy you some time against your opponent and increase your chances of winning.
3. Never let the opponent take your token before you do
If you're playing online Ludo game 2 player mode, never let your opponent draw the first blood. Try and unlock all your tokens before the opponent does. You should also ensure that you are the first player to eliminate the opponent's token.
4. Attempt to block the opponent's token
You can form a blockade by placing two tokens on the same square. This is one of the most strategic moves on how to win a Ludo game every time. If you make these blockades in strategic positions, your opponent will have no choice but to retreat and make mistakes.
5. Don't ever lose concentration
As the game progresses, people tend to lose their concentration. Even the best online Ludo game real money matches won't be enough to keep your guard up at all times. It would help if you keep the patience to always make the smart moves, not rash one.
Final Words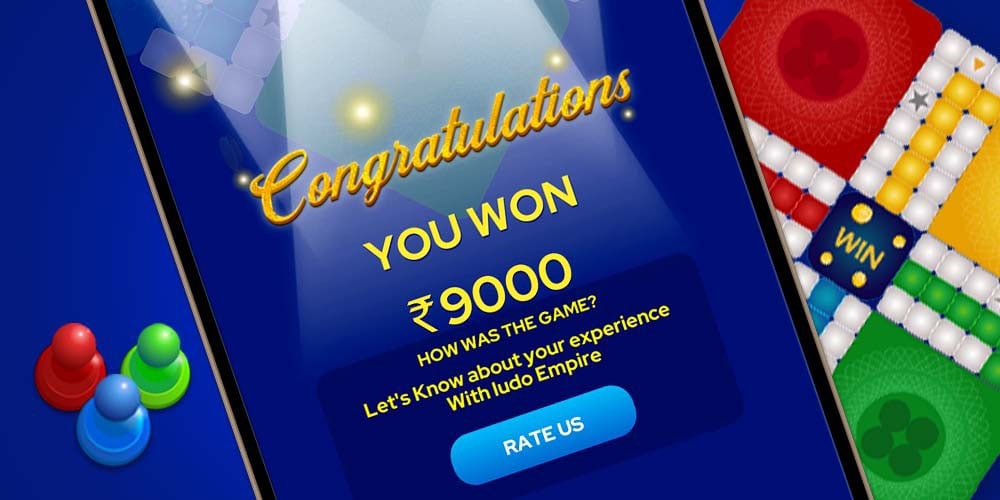 Want to play an online Ludo game and earn money while you're at it? Ludo Empire has the perfect solution. Defeat your opponents and earn real money. But if you're going to do that, you'll need to know how to win Ludo game every time through strategy and skills.
---
Frequently Asked Questions (FAQs):
1. Are there any tips and tricks to win the Ludo online game?
There are multiple tips and tricks that you can implement to become a master of the game. You can form blockades, leave one token for elimination, move in sets of two, or employ any other strategy to always win ludo cash.
2. Where can I play online Ludo games?
You can play online Ludo games by visiting Ludo Empire's official website.
3. How to play online Ludo games?
To play an online game of Ludo, all you need to do is visit Ludo Empire's website. You can then download the Ludo Empire APK from your smartphone and start playing.
4. How to always win at the Ludo Empire game?
Winning Ludo Empire requires strategy and wits. Some tips to always win a game of Ludo are to not drop your concentration levels, know all the rules of Ludo, unlock all your tokens, and make strategic moves to eliminate your opponent.