We all are familiar with images of playing ludo and sitting around a large table with our families. With the coming of smartphones and tablets, it was the common belief that the popularity of Ludo would wane over time. In reality, the opposite happened. The popularity of online Ludo real money games has grown considerably in recent years.
While online Ludo games were already famous, the COVID-19 pandemic fueled this trend even more. The nostalgia of reliving childhood memories and isolation from lockdowns are the two main reasons behind the popularity of online ludo games. Equally gaining similar popularity are real-money ludo games. Today, online real-money Ludo games are a great way to play Ludo & earn money.
Ludo Empire: Fun Ludo Game Modes to Earn
We all know that the Ludo game is a luck-based board game, where the outcome depends on the numbers generated from dice throws. This makes typical real-money ludo games a gamble.
Play Logic Mode: Use your Brains to Win Money
This is where Ludo Empire is making a difference through its unique game modes. Ludo Empire's Logic Mode brings a welcome twist to the classic Ludo game. In Ludo Empire's Logic Mode, players share each other's number from 5 initial random turns in the next 5 turns. And the pattern repeats till the game ends. This way, players get to plan their moves in advance and play a Ludo game of Strategy, not luck!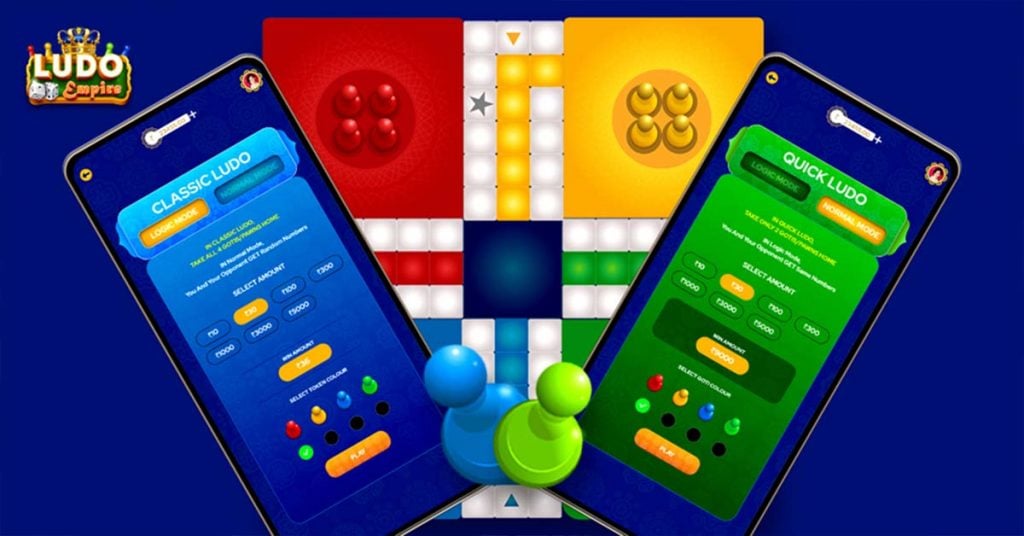 Win Money in 10 Mins at Quick Mode : Play More, Win More!
Ludo Empire offers Quick Ludo matches, where players can win a Ludo game by taking just 2 out of the 4 pawns home. Ludo Empire is one of the best real money-earning games that offers Quick Ludo matches, usually ending within 10 minutes, making it one of the quickest online board games to win money. It's a great way to have some quick fun in between tight schedules and, at the same time, earn ludo cash.
Since Ludo Empire's Quick Ludo matches finish so fast, it allows players to play more games in a day and ultimately win more money. Playing Ludo has never been so much fun before.
Ludo Empire Brings Us Together
Since its launch, more than 75 lakh players have signed up for Ludo Empire. Earn money playing games as the app hosts more than 1 lakh Ludo matches daily. And daily, live players get over 1 Crore worth of cash as a winning amount. The app has one of the best referral systems. Players can share their invite code with friends & loved ones to get an instant referral bonus as soon as they sign up. In addition, players earn an extra 2% commission every time a referral plays a Ludo game online.
So, the more a player shares, the more money they win from the Ludo Empire app.