Ludo Empire is not just a simple real-money game that offers the same old classic Ludo matches. Apart from the traditional Ludo, Ludo Empire has many exciting and unique game modes. Since its launch, Ludo Empire has emerged as one of the fastest-growing Indian Ludo board games, with more than 55 lakh registered users. More than 1 lakh live players play the game daily. And, over 1 Crore instant payouts are ditched out to winners every day.
Here in this article, let us look at some of the reasons why Ludo Empire is the best among all real-money games.
Play ludo to earn money in a Jiffy at Quick Ludo!
Ludo Empire's Quick Ludo mode lets users finish a Ludo game within 10 minutes. In Ludo Empire's Quick Mode, players need to promote 2 pawns to win a Ludo game. This way, Ludo games end super-fast, usually under 10 minutes.
The game's Quick Mode is a great way to earn money during short breaks or even when someone needs to kill time while traveling or waiting.
Play ludo and win real cash by Using Your Brains. Goodbye, luck!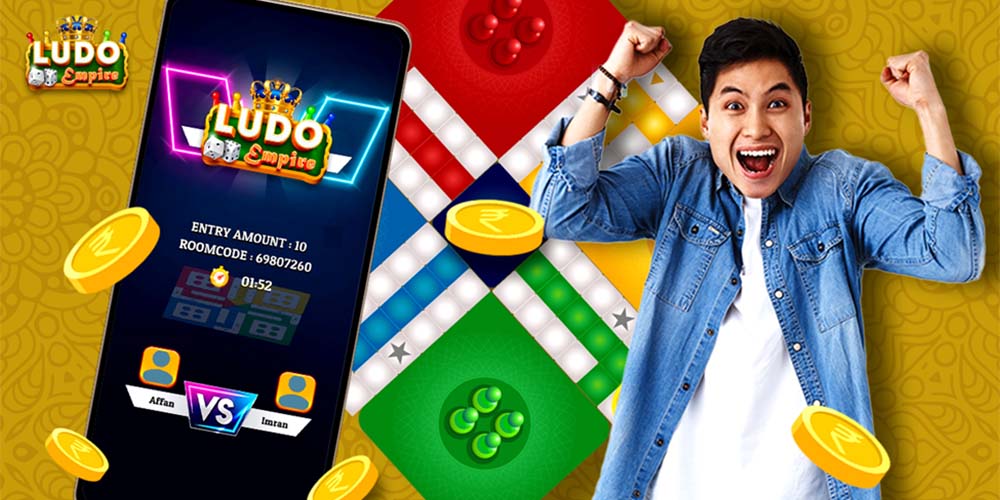 What makes Ludo Empire the most different real-money game in the market is its unique Logic Mode. Ludo Empire's Logic Mode uses a fair play logic where both the competing Ludo players share each other's sequence of numbers. In the Logic Mode, both players start with 5 random dice throws. In the next 5 turns, both the players will get each other's sequence of numbers from the first 5 turns in reverse order. This way, both the competing players can plan their moves in advance. And, this makes Ludo Empire one of the best real-money games of logic and skills. Now, players don't just have to depend on luck.
Participate in Ludo tournaments to win $1 million in an hour!
Ludo lovers can now take part in Ludo Empire's thrilling multi-round, 1-hour tournaments with just a one-time entry fee. With each round progression, players get double the winning amount. The leaderboard topper wins up to 1 crore. Ludo Empire's Lakhpati & Crorepati tournaments is a great way to become rich in just an hour.
It's a ludo real money game with zero deposits!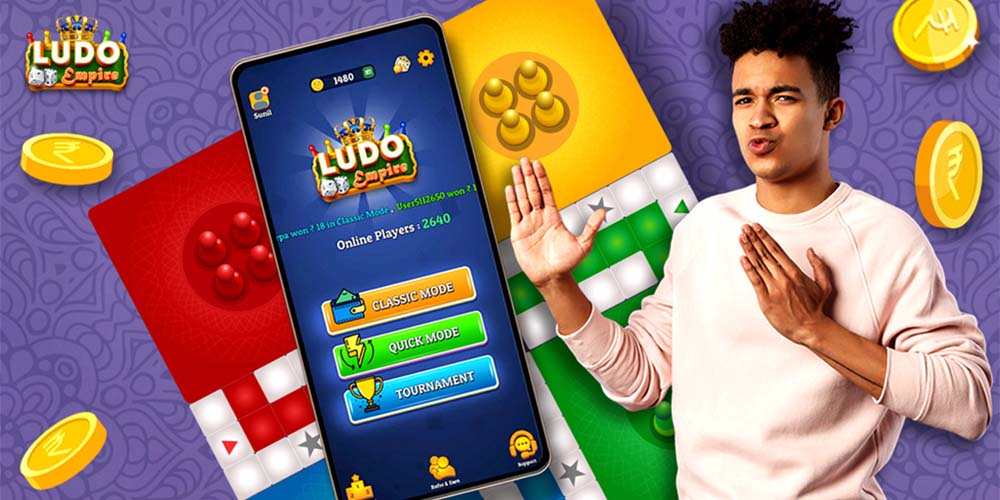 The best part about playing Ludo Empire is that players can start winning real-money Ludo games for free. All Ludo Empire registered users get Rs.10/- welcome bonus instantly, which users can use to join real-money Ludo rooms. At Ludo Empire, real-money Ludo rooms start at just Rs.5 /-. So, players can start winning money without depositing any money in their wallets.
The more you share, the more you earn money with ludo
Ludo Empire has one of the best referral systems among other real-money games. Players can share their invite code with their friends & loved ones to get instant referral cash of Rs.5/- as soon as their referrals sign-up. What's more on offer is a 2% commission every time a referral plays a Ludo match.