Ludo is one of the most popular board games in India. The game can be found throughout Indian history being played by people of all kinds, ages, and classes. The simplicity of its rules, the entertaining gameplay, and the colorful set-up have attracted people to the game for generations.
It's not just the fun of the game that makes it so loved but also the opportunity it provides its players to gather together and spend time with each other making new memories. It is mostly this sense of togetherness, nostalgia for childhood and the relaxing yet competitive nature of the game that has maintained the popularity of the game even in this age.
Online Ludo Real Money Game
As the world grew digital so did the game. Ludo with advancements in technology has now become available for players all over the globe digitally online. Playing ludo online is the easiest and best way for anyone to enjoy the ludo game, as it gives you the easy accessibility to play it from anywhere at any time you want; some online ludo platforms also have exciting rewards for their players.
Ludo Empire is one such ludo gaming platform where players have the opportunity to win prizes in real cash with their gaming. It is an online ludo cash game where Ludo players can play and earn money with their Ludo skills, daily.
Ludo Empire Gameplay India
The gameplay of Ludo Empire is similar to that of the classic Ludo game where you have to roll the dice and take your gotis home before your opponent does to win the game.
The Ludo Empire app is available for all Android phones and has several special benefits. It has 3 game modes for players: Classic Mode for 4 players, Quick Mode for 2 players, and Tournaments for Ludo Battles, each mode with special real money winnings for you to enjoy.
All you need to do is complete the Ludo Empire download on your phone to start your Ludo real cash winnings journey.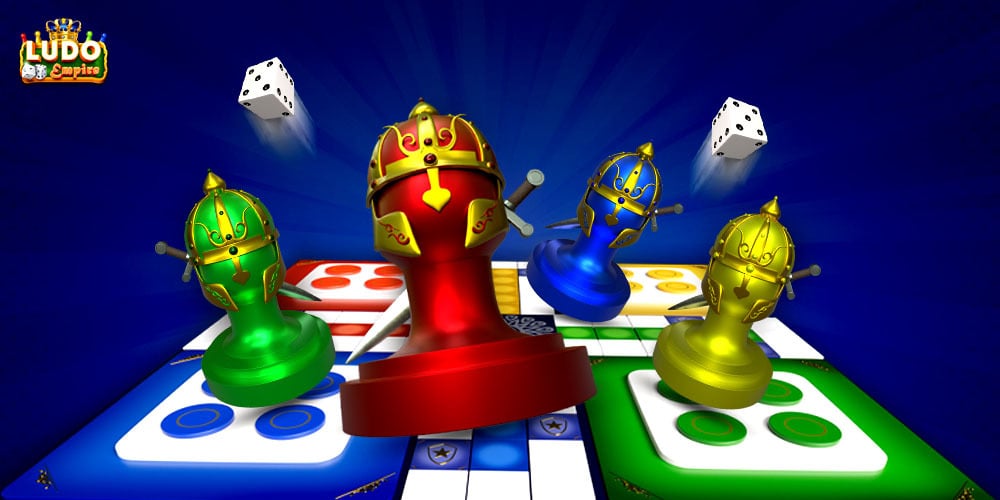 Ludo App Download
The process of downloading the Ludo Empire real cash game is a very simple one. With this cash Ludo APK download, you can play the Ludo game whenever you want and get to win real money whenever you want.
The game can be downloaded on your device in 2 ways, either by its website or by Google Play Store, both processes are easy to follow, simple to do, and completely free for all.
Ludo Empire APK Download
To download the Ludo Empire APK and start your Ludo win cash daily gaming, you will need to follow these easy steps:
Go to your preferred browser and visit the Ludo Empire website.
Click on the 'Download App' button to download the Ludo Empire APK file.
Once, the downloading process is complete, go to your downloads and tap on the downloaded Ludo Empire APK file.
Click on 'Install' and complete the Ludo download process
Carefully read and understand the Terms and Conditions and click on 'Accept'
Register in Ludo Empire with your mobile number.
Fill in the received OTP and finish your registration.
Choose your game mode and entry amount and start playing!
Another way you can get the Ludo fun cash game, Ludo Empire on your mobile device is by visiting the Google Play Store and downloading the Ludo Empire app.
How to play the Ludo Game App?
After the Ludo Empire game download is complete, you can start playing the game whenever you want. However, before you start your match, it would be best to go over the Ludo rules once to make sure you do not miss out on anything during your gaming.
The Ludo Empire game can be played between 2 to 4 players. Each player gets 4 gotis of their own to play on the board.
In classic mode, you need to take your gotis out of the base by rolling a six or one. However, in quick mode, your gotis will already be outside the base and ready to use.
Your gotis can be moved according to the numbers you get on the dice.
If two or more of your gotis are in the same spot then they cannot be killed.
Make sure to be observant of your opponents' gotis and attack them whenever possible.
To win the game, you need to take your gotis home before your opponent does.
Rolling a six, eliminating your opponents, and taking a goti home gets you an extra turn.
Benefits of Ludo Empire
Ludo Empire is currently one of India's leading real-money ludo games and has several benefits that make it stand out among other ludo platforms:
Ludo Empire is ISO-certified, ensuring it is a 100% safe and legal game.
It has partnerships with trusted payment platforms like Paytm, PhonePe, and GPay for secure and easy transactions. You can do instant withdrawals of your cash winnings from your game wallet directly into your bank account.
It has an amazing referral program with which you can invite your friends and family to enjoy the game and get special bonuses for it like ₹5 for each sign-up done with your referral code and a 2% commission from the entry fee from all games they join.
Ludo Empire's dice is completely unpredictable and random, providing all its players equal and fair chance of winning.
Conclusion
Now that you know all you need to know about how to download and play the Ludo Empire online money game, you can start your real cash ludo gaming. With Ludo Empire, you can indulge in your childhood nostalgia while also improving your gaming skills as well as enjoy the chance to earn some extra money.
Follow the above steps to download the game, play a match, practice your strategies, and win lakhs in cash daily!
---
Frequently Asked Questions
1. Is Ludo Empire available for iOS?
No, Ludo Empire is currently only available for Android users. You can get the game from the Ludo Empire website or by Google Play Store.
2. Can the Ludo Empire dice be controlled?
Ludo Empire is RNG certified, meaning its dice is completely random and unpredictable with no bias towards anyone. The game and its result are only dependent on the player's moves and skills.
3. Are there any restrictions on who can play the real-money Ludo game?
The online real-money skill-based Ludo game, Ludo Empire can be played by anyone who wants to. The only restriction that the game applies for its players is that they must be of legal age (18 years or above).