Ludo is an all-time favorite game of Indians, played by people of all ages throughout time. With the emergence of digital gaming and with that, online Ludo board games in recent years, the game's popularity has reached new heights. There are various online board game platforms for Ludo available that offer players different varieties and formats of the game that fit their preferences.
While some players enjoy playing a casual and relaxing game of Ludo, some are looking for something more thrilling and competitive. These are the kind of players that enjoy participating in the Ludo championship.
What are Ludo championship and Where to Find Them?
Ludo championship are online Ludo battles where players can compete against multiple players from all across the nation with their Ludo skills and prove themselves as talented and professional Ludo players while also winning big rewards. The most popular Ludo championship are the Ludo tournaments that offer players the chance to win real money as rewards.
One of the best platforms for online Ludo tournaments is the Ludo Empire game where players can take part in many contests daily and earn huge cash prizes.
Ludo Empire is a real-money-winning online Ludo app where you can play and earn money every day. It holds regular championship for all thrill-seeking Ludo players with various ranges of prize pools. You can easily get the Ludo Empire app by doing the Ludo player download from the Ludo Empire website.
Ludo Empire Championship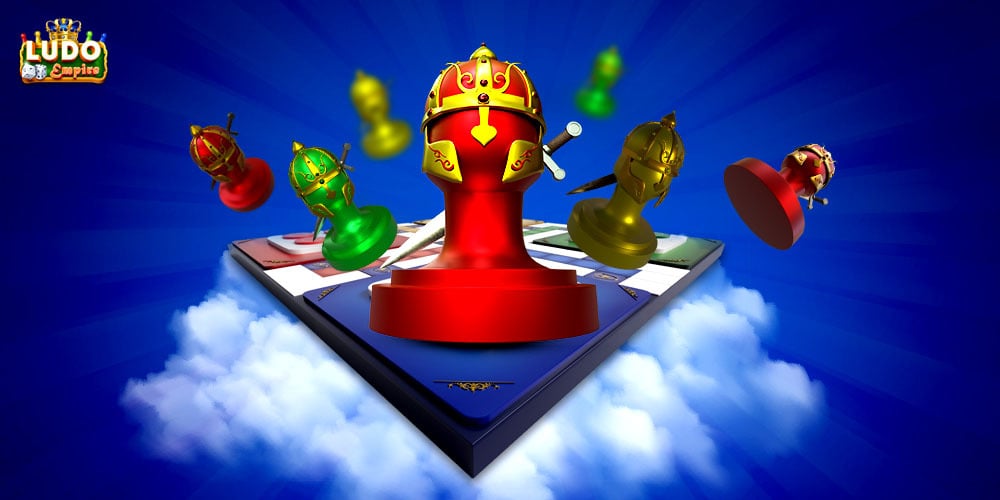 Ludo Empire Championship are real-time real-money skill-based Ludo tournaments that are the perfect platform for all professional Ludo players to show off their skills. In the Ludo Empire game, Ludo tournaments are available at all times and in different formats to fit the preferences of every player.
Once you have completed your Ludo Empire APK download, you can easily play the tournaments whenever you want. The Ludo championship happen on an hourly, daily, monthly, and hourly basis, with different types of tournaments. These Ludo contests are open to all Ludo players who want to take part in them.
The championship are easy to play as they have rules similar to the basic Ludo rules but with just a few special tournament rules, that you need to learn before you start playing in these battles, and once you know them, you start your climb towards becoming a Ludo champion.
Become a Ludo Champion India
Becoming a Ludo Empire Champion is no easy feat. You need to have proper knowledge and understanding of the online Ludo tournament rules, be skilled in your gaming and planning, and have the perfect, practical Ludo strategies and tactics ready to defeat your opponents in an exciting and competitive tournament and win cash prizes.
Here are a few steps that you can follow to become a Ludo Champion with Ludo Empire:
Download the Ludo Empire APK file by visiting the Ludo Empire website, www.ludoempire.com. Once the download is done, complete the installation process and register yourself in the app with your mobile number.
Read the rules of the game properly and remember them while playing, so you do not make any mistakes during your Ludo gaming and risk losing the match.
Practice your Ludo skills, and your strategies, and follow Ludo tips and tricks to gain experience and polish your gaming methods by playing on low entry amount tables of the Ludo game first.

Once you feel you are ready, start your journey of the Ludo championship and climb the Tournament Leaderboard to become the top Ludo Champion of India.
Tips and Tricks for a Ludo Champion
While these steps are essential for becoming a Ludo champion, by using some special tournament tips and tricks from the minds of various Ludo Empire Champions, you can increase your chances of winning the championship even higher:
Create a strategy for your matches and practice it beforehand.
As the Ludo Empire tournaments are point-based, try to focus more on gaining points in the round before the time ends.
If a goti is cut, you lose the total points that that particular goti has earned you. You can use this to your advantage while playing and gain the upper hand on your opponents.
Each tournament's entry fees are of various ranges, make sure to choose the one that is under your skill level and you feel confident you can win.
You can use a filter to sort out your preferred type of tournament.
Remember that even though it is a competition and needs focus, you should have fun too.
Note down the time the tournament starts and turn on your Ludo Empire notifications so you don't miss the tournament.
The main tip for a Ludo Champion is to keep practicing and participating in the championship, so you always stay on top of the leaderboard.
Conclusion
Ludo players and Ludo championship have been a constant in India for years and with the online Ludo platforms the regularity of these contests has reached the top. With apps like Ludo Empire, players can not only enjoy the classic game of Ludo in various forms, such as Classic Ludo, a traditional game of Ludo, or Quick Ludo, a quick game of Ludo with just 2 players but also take part in tournaments with multiple other Indian Ludo players as well as win huge amounts of money leading up to ₹10 lakhs.
---
FAQs
1. How are points calculated in a Ludo Empire Championship?
In a Ludo Empire Championship, points are calculated based on how many moves a goti has made on the board. The maximum number of points a goti can earn is 56 and if they take their goti home, their points get doubled.
2. What is the price for playing a championship game?
Each championship in Ludo Empire tournaments has a different entry price and players can choose them according to their preference. The entry fee can start from as low as ₹1/- and can win a player up to 10 lakhs of real cash!
3. What types of Ludo championship are available on Ludo Empire?
There are various types of championship available for players in Ludo Empire like 2-player tournaments, 4-player tournaments, Single-Winner tournaments, and Multi-Winner tournaments.
4. How long does a championship game go on for?
There is no fixed time limit for a Ludo Empire championship, each tournament has a different time-limited round, but if you are looking for a short game that also gives you prizes, players can play the Ludo Empire's Quick Ludo game mode where the game can be played in just about 10 mins.