Even before smartphones existed, Ludo was the most popular pastime activity in the Indian subcontinent. Children and adults alike used to enjoy the several Ludo game benefits.
Apart from being an enjoyable, fun activity, there are other benefits of the Ludo game, including the fact that it helps build better bonding and relationships with loved ones, teaches team spirit, and creates enhanced cognitive abilities.
As such, even parents didn't mind their children playing Ludo with their friends for hours on end. But as we grew up and became busier, it became difficult for us to find the time to enjoy a nice game of Ludo.
Fortunately, with the introduction of online gaming, Ludo enthusiasts can now enjoy playing Ludo online through smartphone devices. Here's a guide on how to play Ludo online with friends.
How to Play Ludo Online Tournaments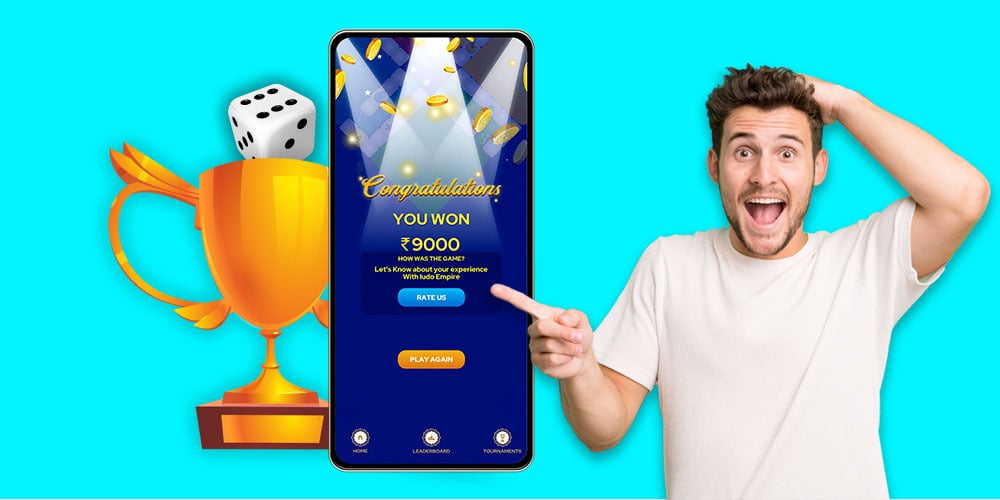 If you were a Ludo enthusiast back in the day, you'd be enjoying all the significant Ludo game benefits. One such benefit was the enjoyment that you would have felt after winning a Ludo tournament against your friends.
Unfortunately, arranging such tournaments in offline mode is not possible anymore. Your friends might not have the time to gather around and enjoy a nice game of Ludo. Or, they might not live in the same city as you anymore. Either way, the days of playing the traditional game on the Ludo board are long gone.
Fortunately, you can quickly figure out how to play Ludo online with friends. All you need is a smartphone device and the Ludo Empire application. You can easily start playing Ludo against your loved ones and other competitors directly from your smartphone. You would need a stable internet connection to play, though.
But did you know you can also figure out how to play Ludo online with money? That's right, one of the significant benefits of the Ludo game online is that you can engage in cash battles against your opponents. The more you play, the more you win.
Here's how to play Ludo online with friends:
Go to Ludo Empire's official website.
Download Ludo Empire APK on your phone and install it.
Start the game on your smartphone.
Choose the "Tournament Mode" and enroll in any tournament of your choice.
Pay a minimal entry fee, if required, and compete against the top Ludo players globally.
If you win the tournament, you can win a cash prize of up to 1 crore rupee.
Using these steps, you can also figure out how to play Ludo online with money and how to play Ludo with two players.
Here's an Overview of the Pros of Playing Online Tournaments Game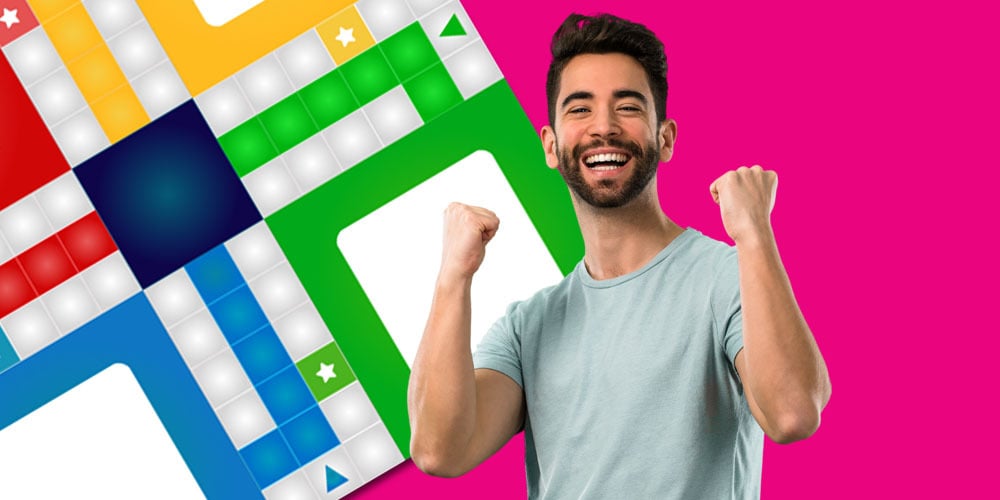 The benefits of knowing how to play Ludo online with two players tournament mode are as follows:
You can win massive cash prizes of up to 1 crore rupees.
The entry fee can be as low as 10 rupees.
You will face some of the top Ludo players globally.
You will become a master of the game and represent your country in the tournament.
You will become a better strategist and tactician.
---
Frequently Asked Questions (FAQs)
1. How long should you keep playing a cash game?
There is no fixed time limit for playing an online game that wins you cash. As long as you are playing and winning, you're good.
2. Are cash games better than tournaments?
More often than not, cash games and tournaments are the same, so it's tough to differentiate between the two.
3. What are the benefits of playing online Ludo?
You can win real money through online Ludo, improve your mental prowess, and become a better strategist.
4. How do you do a Ludo tournament online?
You can start an online Ludo tournament by simply downloading Ludo Empire on your phone and playing their Tournament Mode.